Back
Audley

-


A Winning Team
#internalcomms #presentations #print #events
We were lucky enough to create a game-changing employer brand for Audley in 2016 and since then we have been working hard to ensure that our brand (and the propositions and promise that underpin it) are embedded across the entire employee lifecycle. So, in January, when Audley's annual conference arrived, CA3 were brought in to ensure that, just like one of their key propositions, it was exceptional.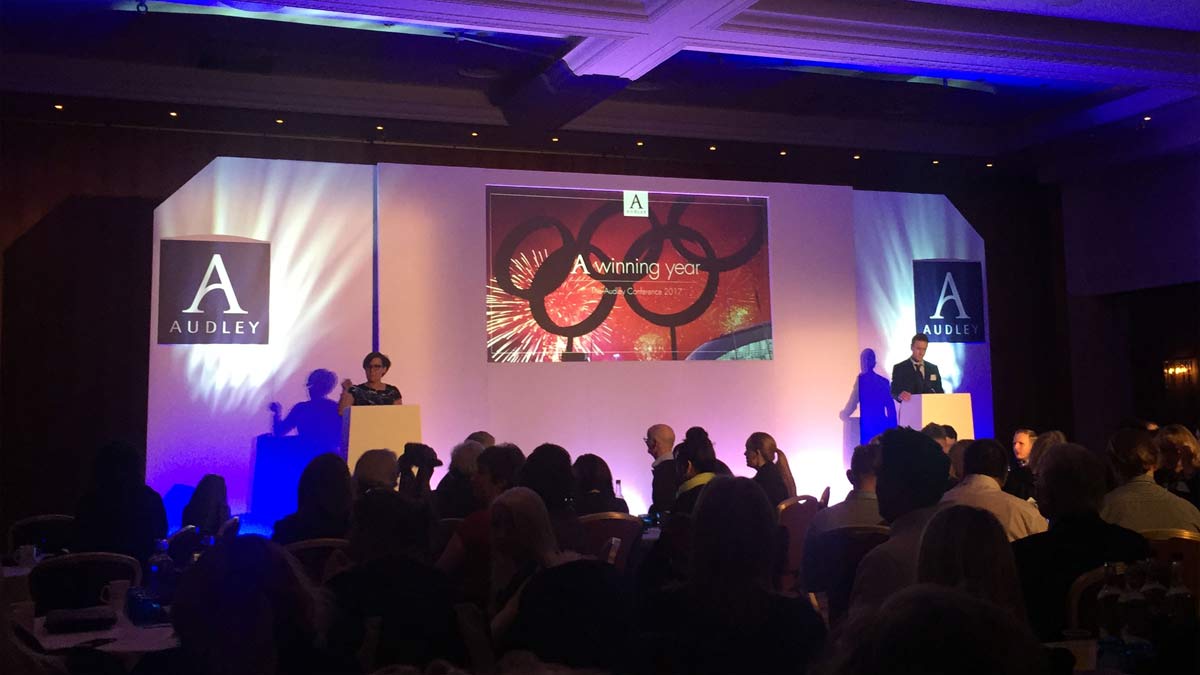 Working closely with the HRD and Audley's board of directors, we helped to create a full day of engaging content and insight to inform and inspire. That involved a pre-requisite slide deck created from scratch in The Audley way. Initial content was provided by the directors and CEO and we worked with them to define key messages and convey them in an engaging manner. That included videos, imagery and real-time quizzes (using Sli.do poll). This all helped to break up the day and keep people on their toes throughout without the need to too much coffee.
On tables there was a multitude of print, used throughout the day and beyond to help line managers get to grips with the new employer brand and support them in helping their teams live its key propositions (Pride, Exceptional, Empathetic, Warm, Game changing, & Growing).
And, that same very evening, the Audley Employee Awards helped celebrate the exceptional and the success of individuals and teams across the business.
For CA3, who were there throughout the day to help ensure everything ran like clockwork (as well as make last minute changes to the slide deck), it wasn't the presentation, print, music or awards that made the event do exceptional, it was the people. It was clear from the very start that they believe in Audley and its dream to change the way people view retirement. That's because they're the people who are making that dream a reality every day. We felt very humbled to be part of such a passionate and thought-provoking day.